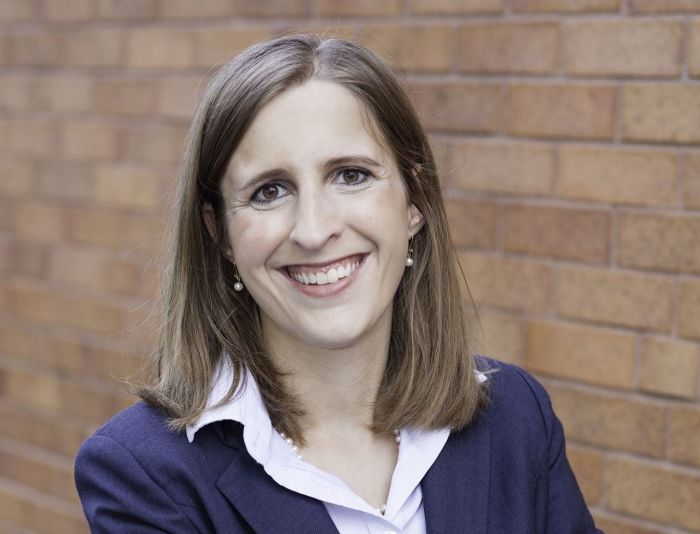 Every year on December 19, my dad would call me to tell me the story of my adoption.
He and my mom were nearing the top of the waiting list when they received a call from the agency. They thanked my parents for their time but told them that their policy was to remove people from list at age 40.
The fact that I am George and Cheryl Suflita's daughter will tell you how well that went over.
My father called every day. He and my mom wrote letters. And eventually, they were invited to the final class for adoptive parents. There, one of the nuns even asked to shake his hand, saying, "you're the biggest pain in the butt we've ever dealt with."
I lost my father in 2016, but I carry him with me. I grew up with his example of determination and tenacity.
I smirk each time someone tells me I can't do something because, after all, I am George and Cheryl Suflita's daughter.
My amazing husband Paul and I decided to move to Webster soon after we were married. We wanted to be in a welcoming community with great opportunities and good schools. We have two wonderful girls, a second grader and a fourth grader at Schlegel Road Elementary School. I love my community and I am passionate about volunteering. My experience includes:
Being a Girl Scout Leader
Application board member of Moonshadow's Spirit (a Webster charity addressing eating disorders)
Helping to establish the Leah Wilson Andrews Memorial Scholarship for women pursuing STEM majors at RIT
Conference co-chair and Monroe County leader of Xerox The Women's Alliance.
Team Leader for Xerox's team for Making Strides Against Breast Cancer team and helped raise over $40k
Judge for the Simon Games at U of R
Co-chairing an event for the Susan B. Anthony House
Numerous speaking engagements for women studying for STEM related careers
Participate in the Mary Cariola Walking on Sunshine 5K to help children with disabilities
We also volunteer as a family as part of the International Friendship Program, which connects international students and RIT and U of R with local families.
I am the CEO of Kharma Software, a company that focuses on cloud computing and software development, that I co-founded with my former colleague George Adams. We built this in a tribute to our daughters by mashing up their names to create "Kharma."
I also manage a team of 6 business analysts for Frontier and have worked on a number of great teams throughout my career in software development.
My Bachelors degree is in Electrical Engineering and I followed that up with a Masters in Imaging Science, both from RIT, and an MBA from the U of R Simon School.
I take on challenges head on, whether at work, at home, or in my volunteer leadership roles. I look forward to bringing the same tenacity to the County Legislature that I do each day to work.